Birth Stories
Birth Story of a NaturoBest Bub: Jazmyn's Birth Story
by Nikki Warren on Jul 19, 2023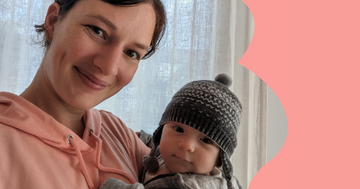 I just wanted to reach out and say how glad I was to come across your brand for pregnancy and beyond. My family has passed down a book by Adelle Davis, 'Let's have healthy children' though the generations, which is by a dietician who was quite famous a few decades ago. She did a lot of research into peer reviewed papers by places like Harvard University and other notable places, and gave us a list of what we need during pregnancy to have a beautiful, healthy and happy child. 
I did a lot of looking around and I found that it was NaturoBest that gave the best range of vitamins and minerals, so many others were lacking so badly.
I did add some extra things, like fish oil, but NaturoBest helped me have a great pregnancy, with only minimal 'morning' sickness, and no other issues. I managed to keep exercising, going to gym all the way through, and could eat what I felt like I wanted or needed without stressing about getting all my nutrients from the foods I was eating. (Although I tend to eat well anyway)
I went on to have a happy, healthy baby, he is calm, settled, alert and everyone comments on how lucky I am. I know it was due to the research done by Adelle which led me to your great vitamins, as it's exactly what she said it would be.
Thank you also for teaching people that they need to keep using vitamins after giving birth, especially if breastfeeding, as so many stop. I've been glad to continue using your product knowing that it's still giving me and my bub what we need.
Thank you very much.
Jazmyn