Creating A Healthier World, One Baby At A Time
Our Vision at NaturoBest
We provide comprehensive, premium formulas with high levels of nutrients in one formulation. This is convenient and great value for money. We place quality as our highest priority. Ingredients are well-researched and very carefully chosen.
NaturoBest is a unique prenatal and preconception supplement range that was born out of a desire to supply high quality supplements that help support pregnant women and maximise the health potential of their babies.
In 2022, NaturoBest was awarded Best Global Pre-Pregnancy and Prenatal Vitamin Company by APAC Insider magazine. This award is in addition to two silver AusMumpreneur awards in 2020 - Health & Wellbeing Award and Product Design Award.
The prenatal range is unique in that it has a separate formula for the first trimester of pregnancy, designed to reduce the symptoms of morning sickness as well as containing nutrients to meet the unique requirements of the first 12-16 weeks of pregnancy.  Then there is a second formula for trimesters 2 & 3 of pregnancy and breastfeeding to meet the increased demand of nutrients at this time.  Every nutrient has been carefully chosen from the highest quality raw materials available for its ability to be absorbed and utilised by the body such as the active form of folate, 5-methyltetrahydrofolate and hydroxocobalamin, the natural form of vitamin B12 found in food.  
As a highly ethical company, NaturoBest will never compromise on quality and purity.  All formulas are Vegan Australia Certified and ultra-low in excipients.  They do not contain excipients commonly found in other supplements such as binders, fillers, disintegrants, film coatings, magnesium stearate and colourings like titanium dioxide or iron oxide.
There are preconception formulas for both men and women to support a healthy conception and pregnancy making them a comprehensive range to support a couple on their journey to parenthood. 
The range was designed by experienced fertility naturopath and medical herbalist Nikki Warren and are high quality, high potency formula's to meet the needs of discerning women and their partners.  They are based on scientific evidence and clinical practice and are free from many allergens including preservatives, yeast, gluten, wheat and dairy. 
The story behind the NaturoBest brand commenced with Nikki's own journey to parenthood.  After being diagnosed with PCOS at the age of 27, Nikki searched for a cure for the issues associated with this disorder; weight gain, acne and amenorrhoea (she hadn't had a period for over a year).  Frustrated with conventional medicine, she turned to natural therapies and within three weeks of commencing a herbal and nutritional supplement regime, she started losing weight, her skin started to clear and her menstrual cycle finally resumed.  Stunned by this result, she began studying naturopathy and herbal medicine the next year while continuing on with her job as a flight attendant. 
An unexpected pregnancy followed along with horrendous morning sickness and an extremely long labour.  She dedicated the next decade to learning everything she could about pregnancy and labour to avoid both these issues happening again. 
In 2013, Nikki conceived her son Phoenix after she and her husband followed a 4 month preconception care plan with supplements designed by Nikki and made through a compounding pharmacist.  This time there was minimal morning sickness and her dream natural labour of only 6 hours.  After successfully using the same formulas with her clients, Nikki decided it was time to take them to the world and in 2016 NaturoBest was born.
Read more about Nikki's story here.
You can order online or find a stockist near you on our stockists page.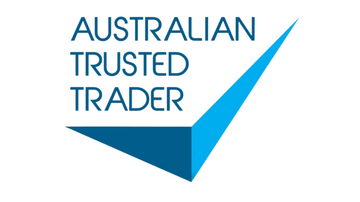 We are proud to announce that in October 2019, NaturoBest was approved as an Australian Trusted Trader.
The Australian Border Force was satisfied that our supply chain and procedures for sending goods safely to international destinations met their strict criteria.
Australian Trusted Trader accreditation is a mark of distinction. It signals that the Australian Border Force have independently assessed and accredited our business against World Customs Organization standards.
Environmental Responsibility
We focus on being environmentally friendly and have setup the following initiatives to reduce our impact on the environment:
> In July 2022, we commenced our rollout of 100% recyclable packaging
> We use a 100% carbon neutral delivery process
> Our warehouse uses solar powered air conditioning