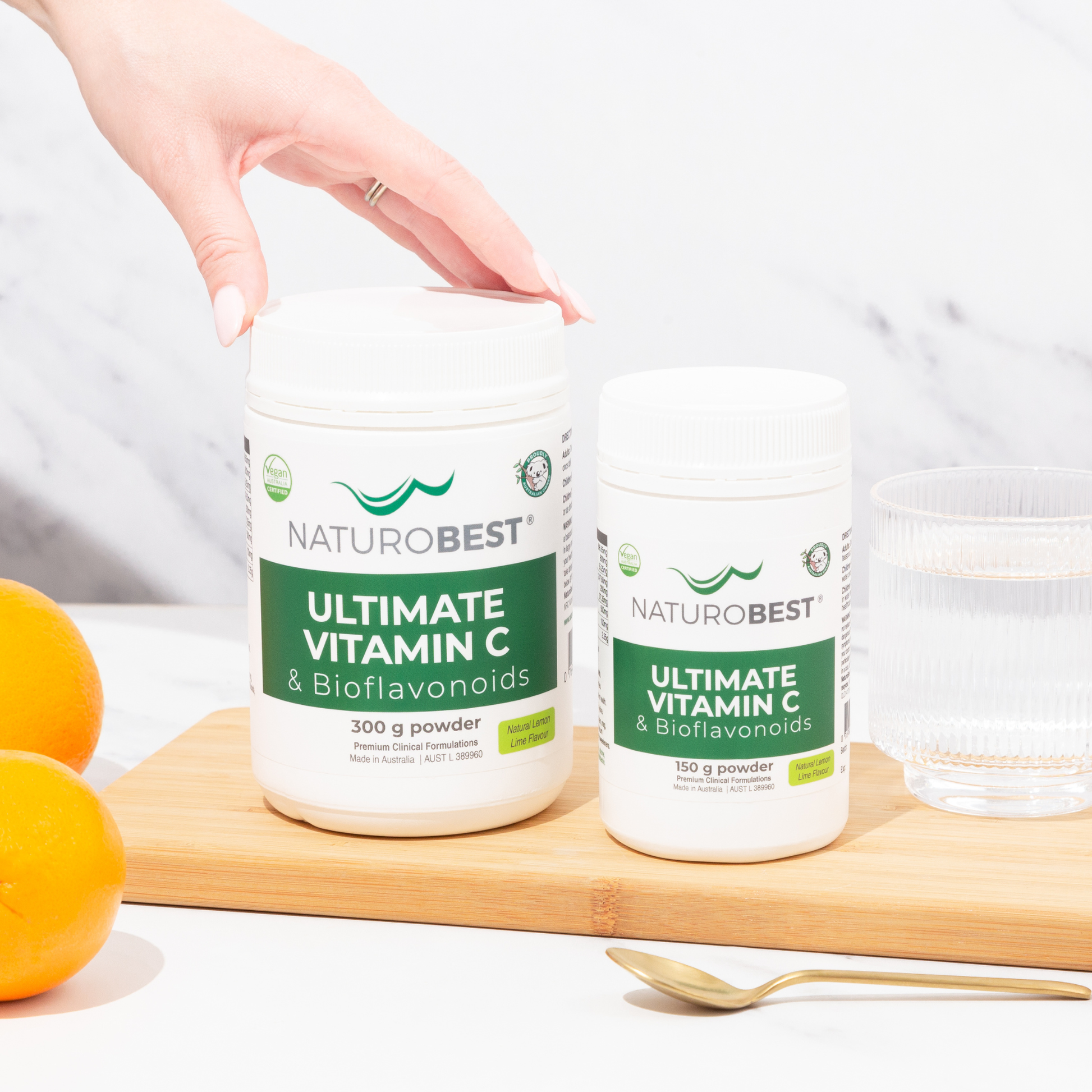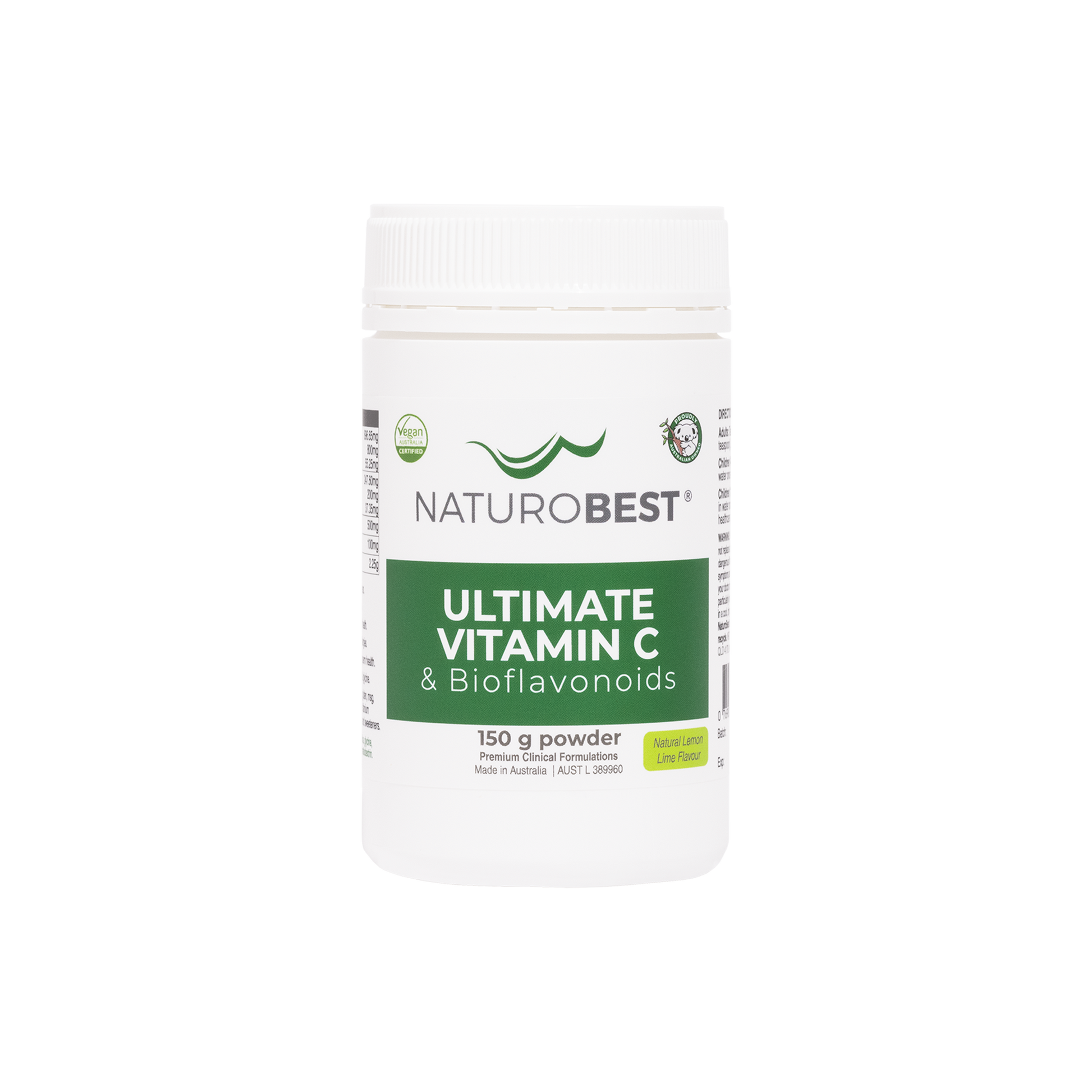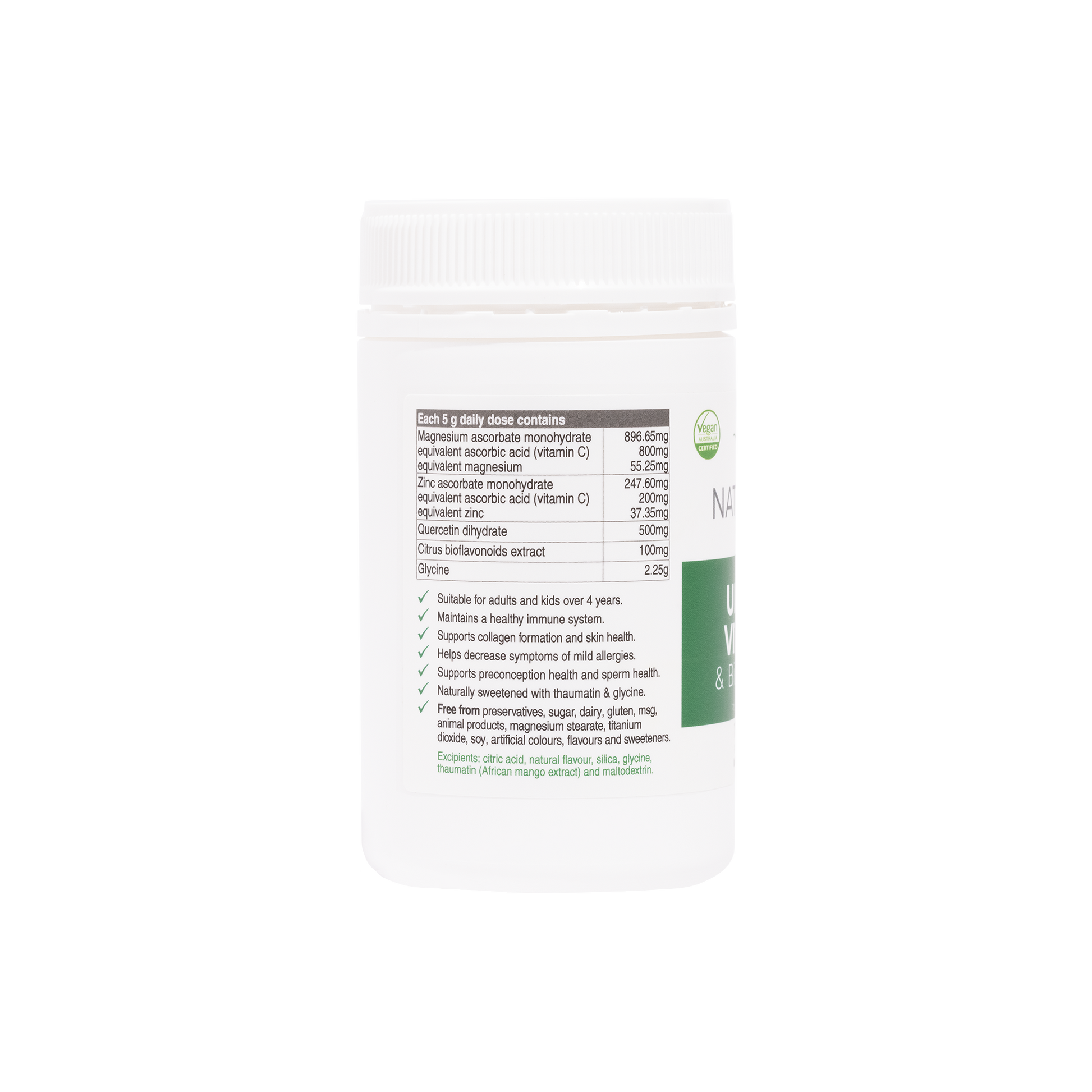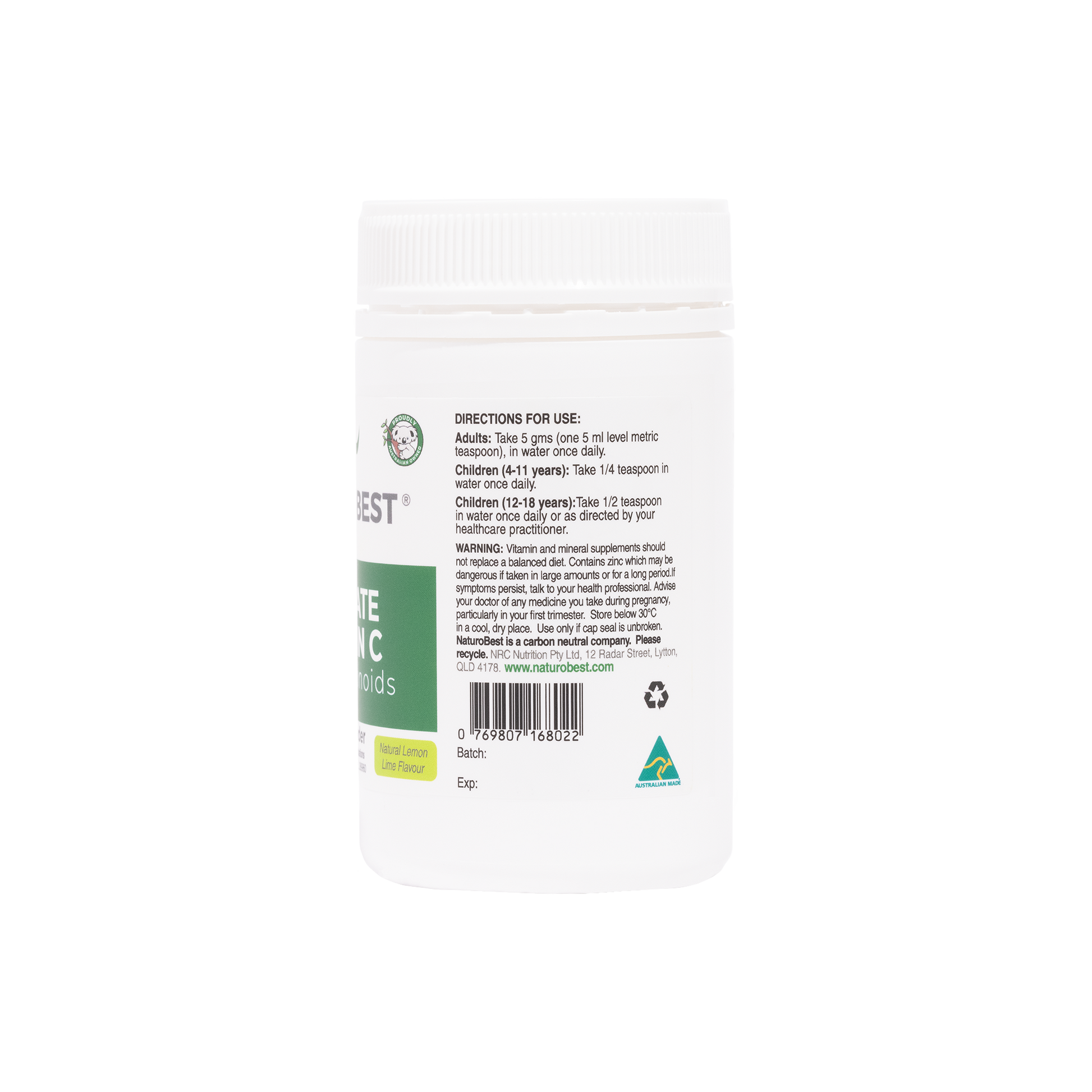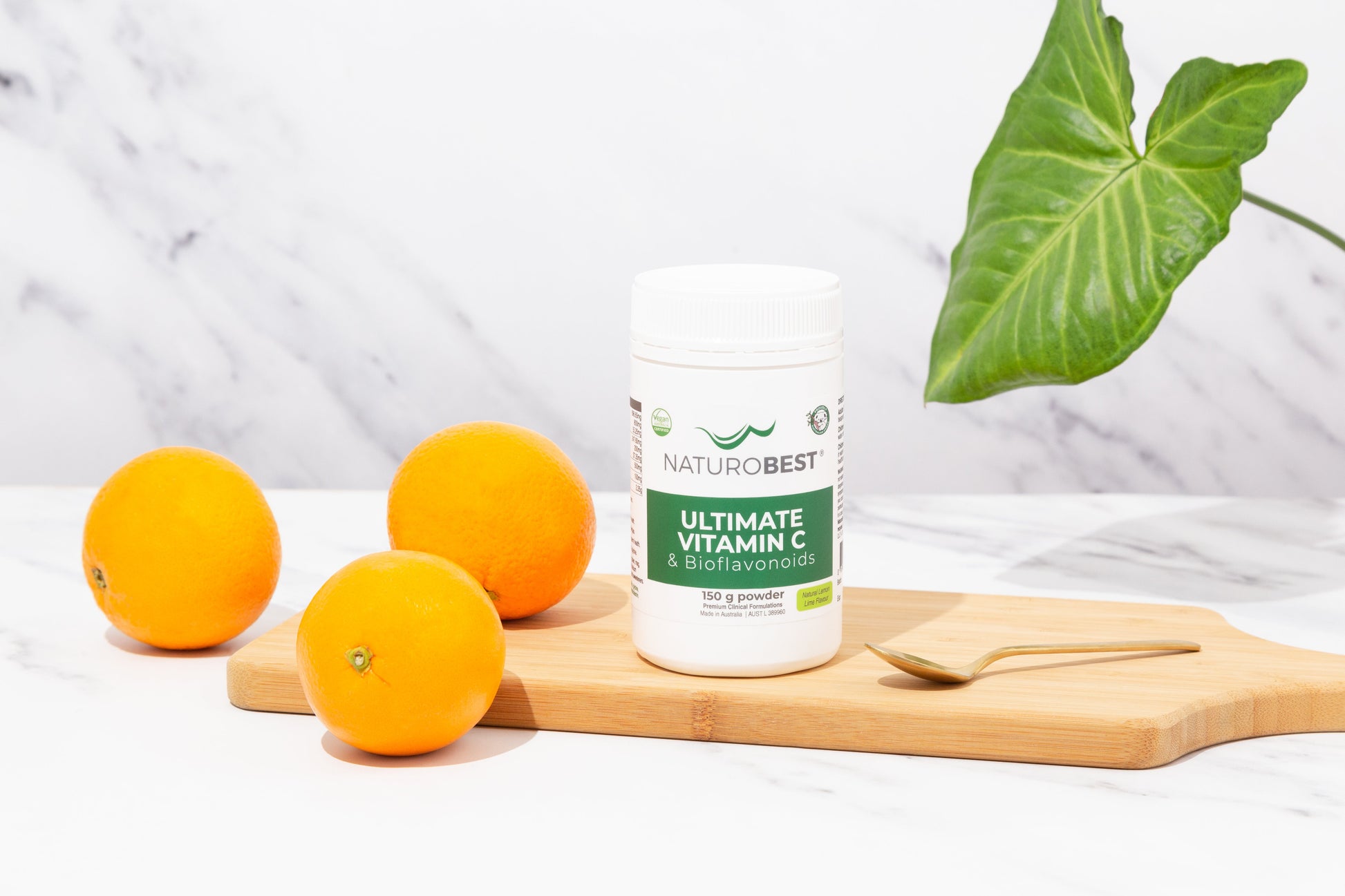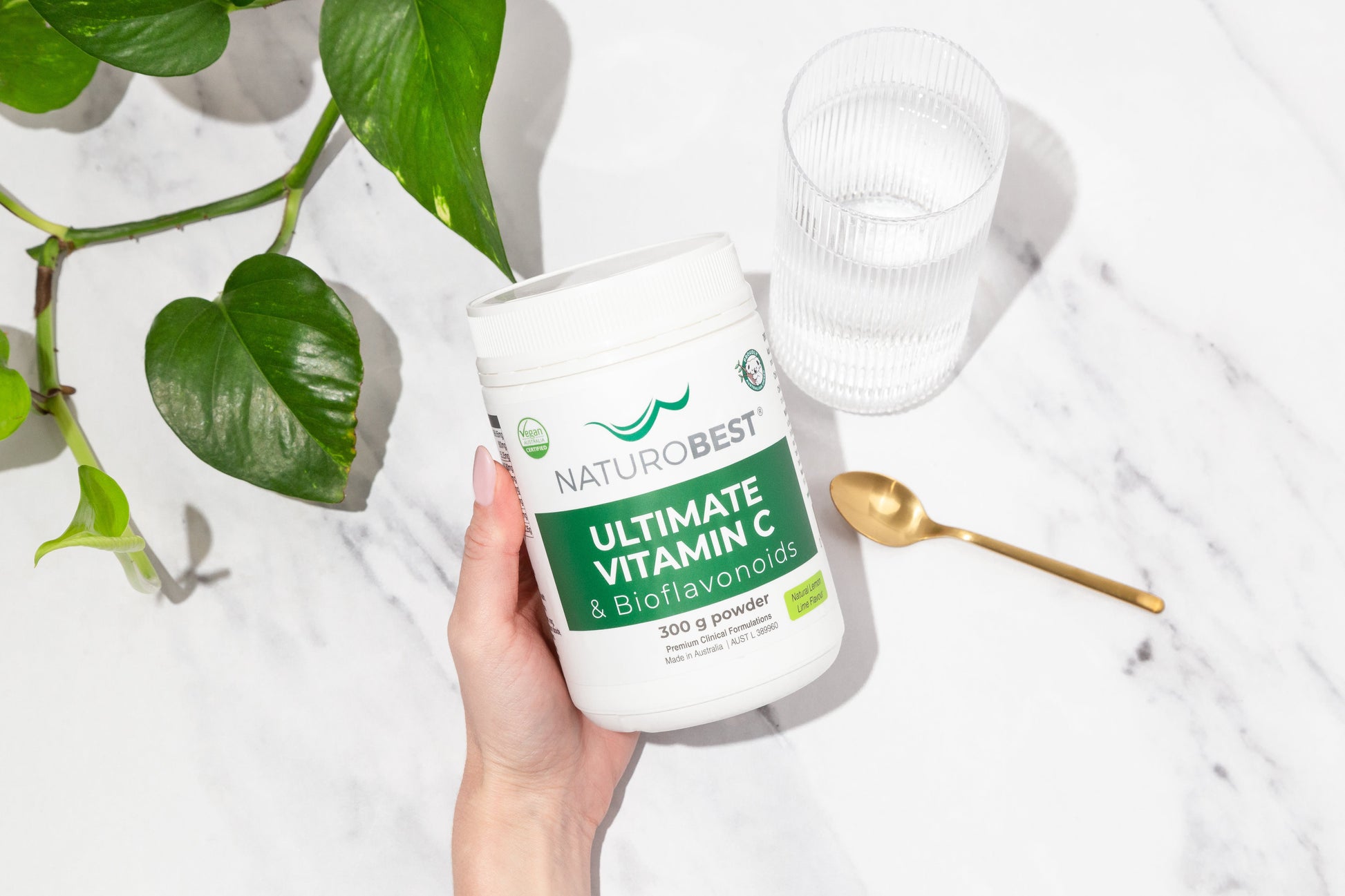 Ultimate Vitamin C & Bioflavonoids 150gms & 300gms Pack Sizes
Regular price
$36.57 AUD
excl GST
Sale price
$36.57 AUD
Regular price
$36.57 AUD
New!
This yummy lemon and lime flavoured vitamin C powder is suitable for the whole family from kids aged 4 through to adults!
This formula is designed to:
Maintain a healthy immune system and function.
Support collagen formation and skin health.
Help decrease symptoms of mild allergies.
Support preconception health.
Support healthy sperm and sperm motility.
Antioxidant. Reduces free radicals formed in the body.
Anti-inflammatory. Relieves inflammation.
May be combined with Calcium & Magnesium Plus K2 & D3 as they are flavoured and sweetened with the same ingredients!
Always read the label and follow the directions for use.
EXPIRY: JULY 2025; AUST L: 389960
The humble vitamin C is often overlooked as a powerful antioxidant and anti-inflammatory. Used for centuries to help speed the recovery from the common cold and help prevent other diseases such as scurvy, vitamin C is also an essential building block for the formation of collagen in the skin.
Although vitamin C can be taken on its own as ascorbic acid, this formula uniquely binds it to zinc as zinc ascorbate for extra immune support and magnesium as magnesium ascorbate, another mineral commonly deficient in our modern-day diets.
Quercetin is a bioflavonoid that is best taken alongside vitamin C and is an excellent antioxidant, anti-inflammatory and possesses anti-allergic effects. Emerging evidence suggests that quercetin's anti-allergenic effects may be due to reducing inflammation and inhibiting the production of histamine associated with allergies.
Vitamin C and zinc are two important nutrients considered in preconception health, especially for healthy sperm. When taken in doses higher than 200mg daily, vitamin C has been shown to boost sperm motility.
Daily dose of 5 gms (one metric teaspoon) contains:

Ingredient
Quantity
Magnesium ascorbate monohydrate

896.65mg
    equivalent ascorbic acid (vitamin C)
800mg
    equivalent magnesium
55.25mg
Zinc ascorbate monohydrate

247.60mg
    equivalent ascorbic acid (vitamin C)
200mg
    equivalent zinc
37.35mg
Quercetin dihydrate
500mg
Citrus bioflavonoids extract   
100mg
Glycine
2.25g
Other ingredients: citric acid, natural lemon/lime flavour, glycine, thaumatin (African mango extract) and maltodextrin.
Adults: Take 5gms (one level metric teaspoon) daily. Can be combined with Calcium & Magnesium Plus K2 & D3.
Children 4-11 years: Take 1/4 teaspoon in water once daily or as directed by your healthcare practitioner.
Children 12-18 years: Take 1/2 teaspoon in water once daily or as directed by your healthcare practitioner.
Contains zinc which may be dangerous if taken in large amounts or for a long period. If symptoms persist, talk to your health professional. Advise your doctor of any medicine you take during pregnancy, particularly in your first trimester.
Store below 30 degrees celcius in a cool, dry place. Use only if cap seal is unbroken.
No more constant illness - more energy!
I was constantly getting sick with colds & since taking, I haven't been sick for months! I also have more energy, better gum health. Very happy.
Amazing!
I love this vitamin c powder! It tastes great. I take this when I feel like I am getting a cold/ sick and immediately the next day I feel myself again. Highly recommend
Love it
These products have helped me throughout my 3rd trimester and couldn't recommend them more 🙌
My new favourite way to get in my vitamin C!
So easy to prepare and tastes great just with water - though would also be delicious in a smoothie. Can see this quickly becoming part of my morning routine. 🧡
Ultimate Vitamin C is
Great to have vitamin C powder to stir into a drink. Helps increase water intake too. Bonus of added magnesium and zinc too