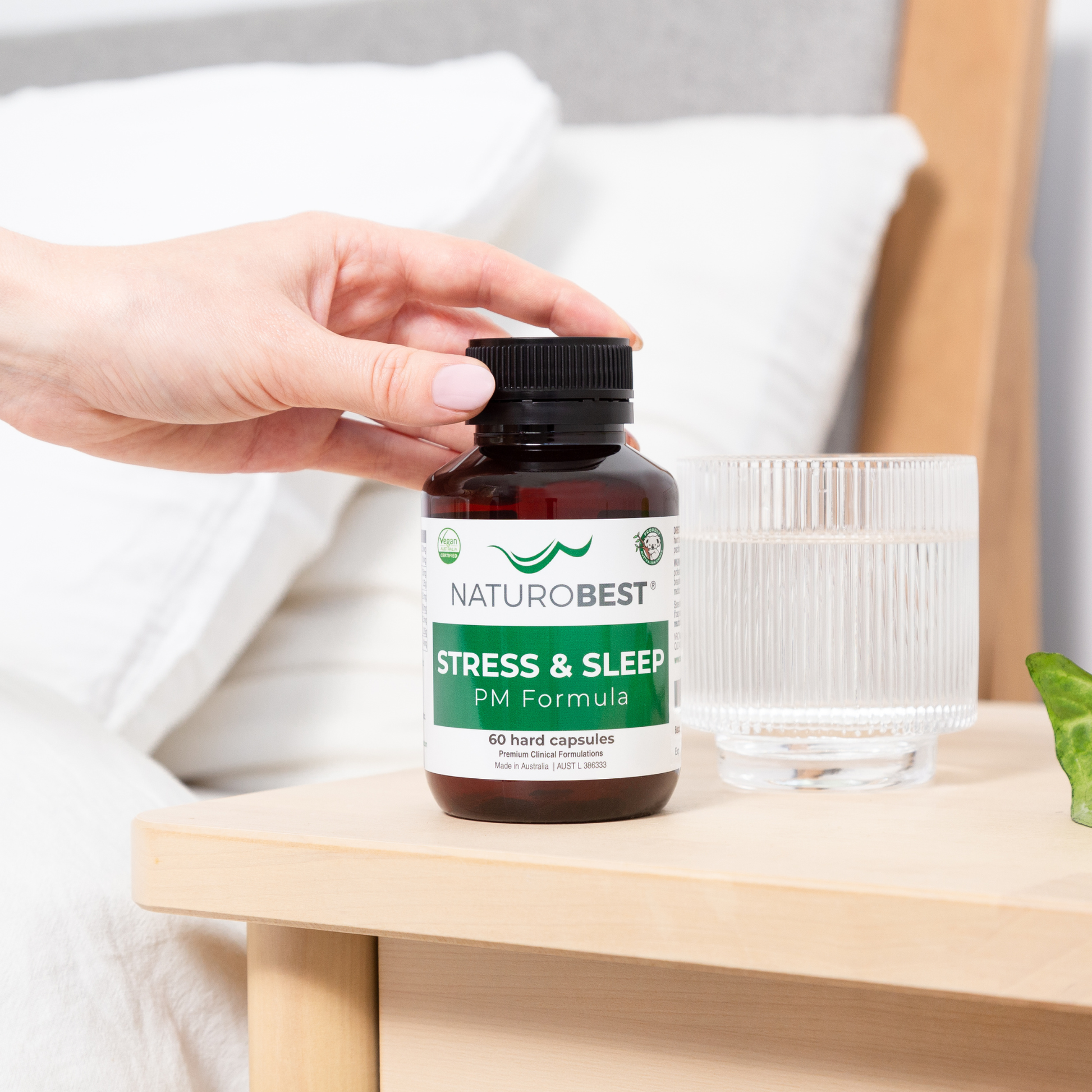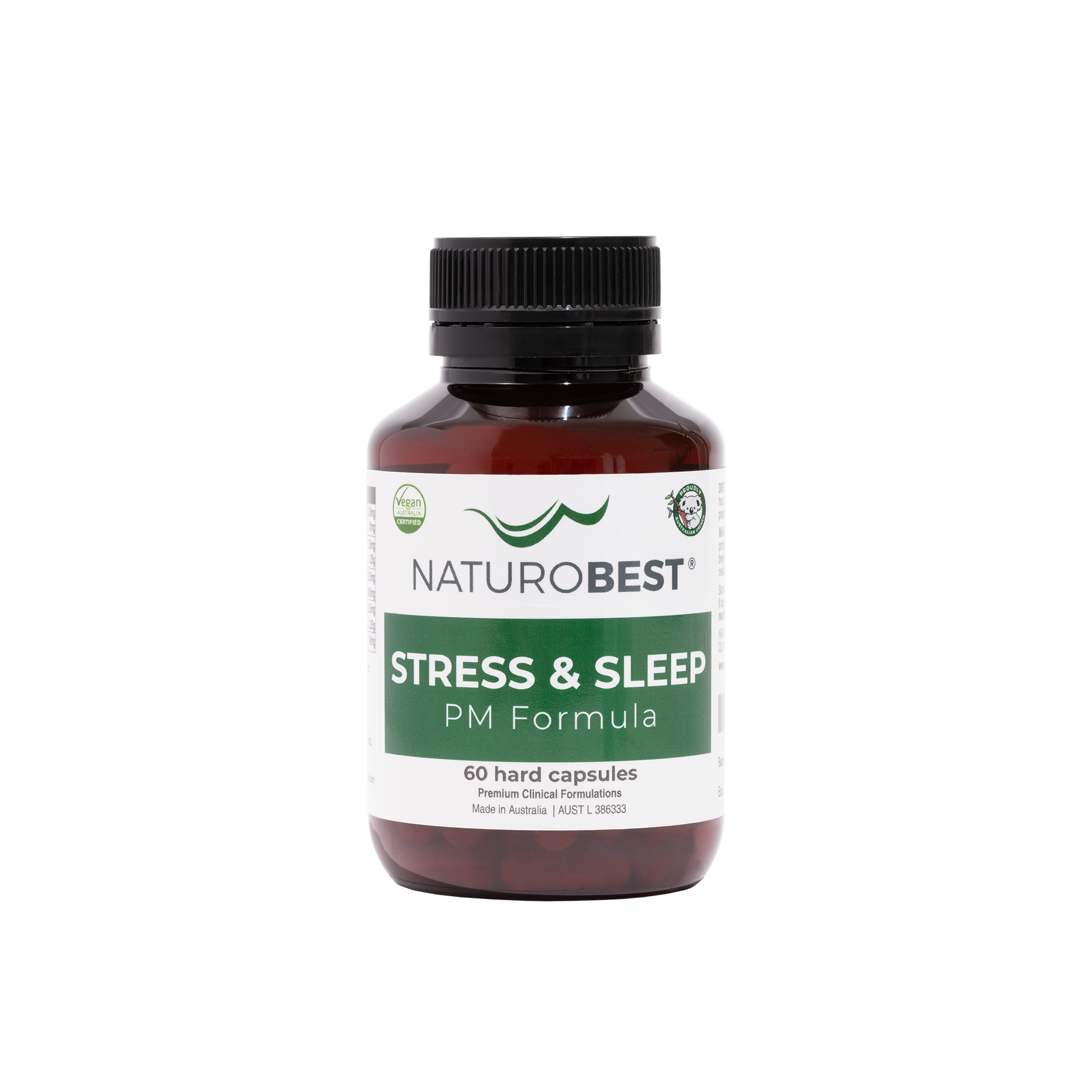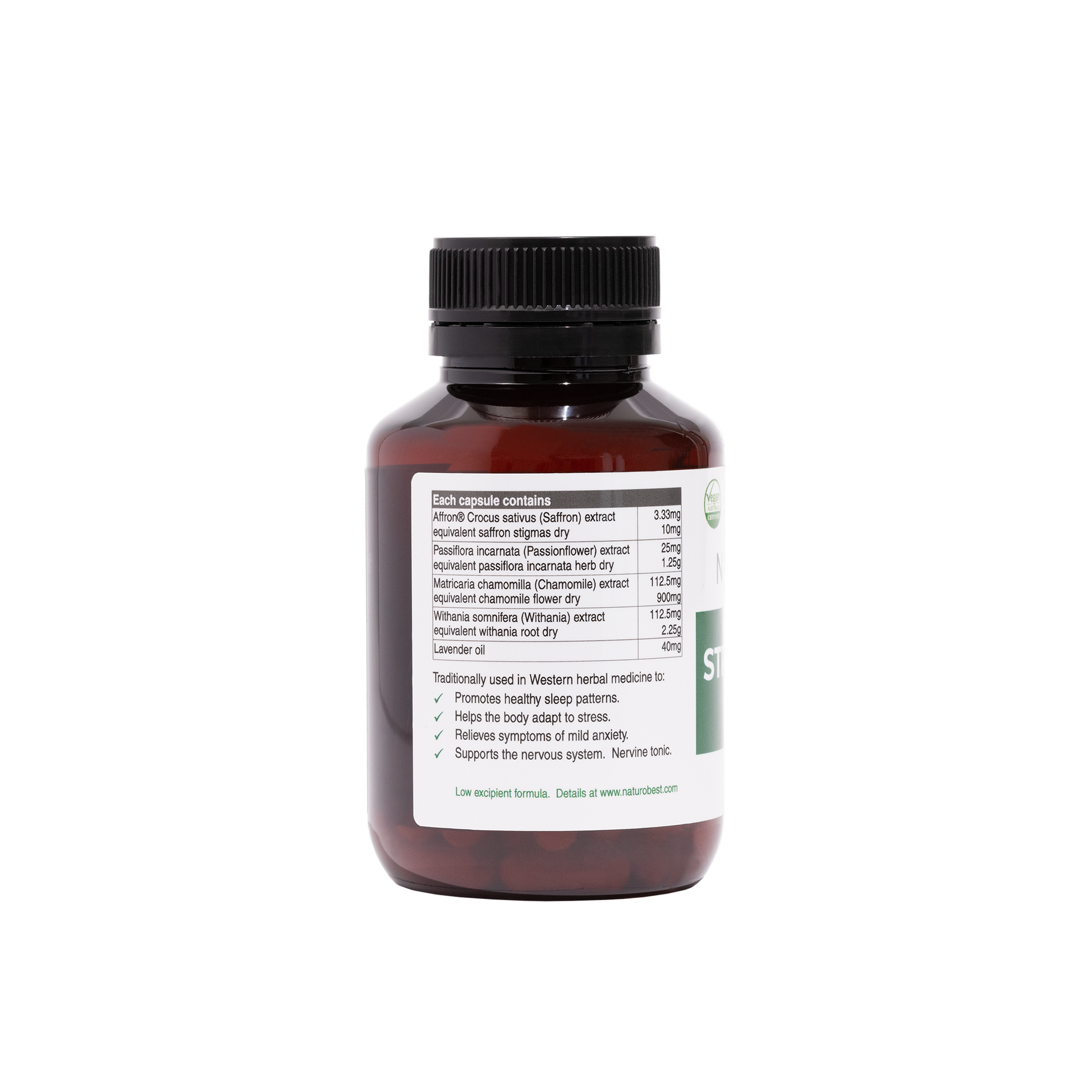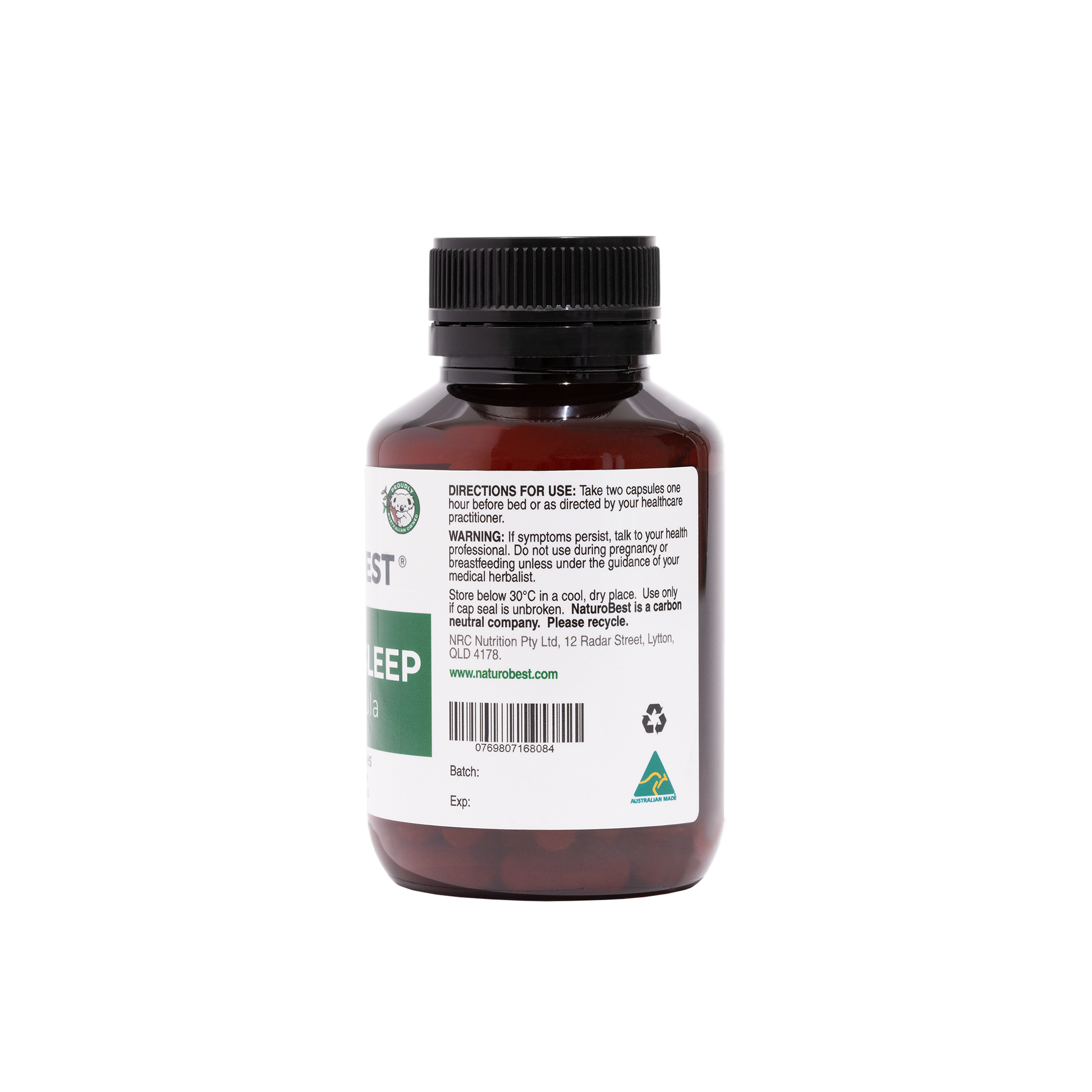 Stress & Sleep PM Formula
Regular price
$32.52 AUD
excl GST
Sale price
$32.52 AUD
Regular price
EXPIRY: JUNE 2025; AUST L: 386333
Sleep is crucial for our general health and well-being as well as our mental health. Any parent who has been woken up several times a night by their baby for months and sometimes years, will know the torture of sleep deprivation.
But getting a good night's sleep sometimes isn't as easy as making the decision to go to bed earlier. If you are going through a stressful time in your life, you can lay awake tossing and turning for hours resulting in more stress.
Stress & Sleep PM Formula contains herbs used in traditional Western herbal medicine to nourish the nervous system and help you to unwind so that you can drift off to sleep more easily.
Passionflower helps to relieve symptoms of mild anxiety and Withania is an adaptogen, a herb used to help the body adapt to stress. Chamomile is nourishing for the nervous system and often consumed as tea at night to help people relax.
Saffron as the patented Affron® has been shown in studies to reduce stress and tension, induce relaxation and improve sleep quality. This makes it the perfect partner for PMS Support & Antioxidant for women who are perimenopausal or suffering from premenstrual syndrome which often affects sleep.
Lavender oil is often inhaled or added to baths as an aromatherapy oil to relieve mild anxiety, but it can also be consumed in a capsule.
Vegan-friendly, this low excipient formula is free from animal products, dairy, egg, fish/shellfish, gluten, lactose, msg, nuts, corn, coconut, oats and other grain-derived ingredients, peanuts, sulphites, soy, sucralose, wheat, yeast, magnesium stearate, stearic acid, titanium dioxide and other artificial colours, flavours and preservatives. Stress & Sleep PM Formula is also GMO-free and free from many other allergens, please contact us to find out more.
Daily dose (2 capsules) contains:
Ingredient
Quantity
Affron® Crocus sativus (Saffron) extract


6.66mg
equivalent stigma dry
20mg
Passiflora incarnata (Passionflower) extract

50mg
equivalent passiflora incarnata herb dry
2.5g
Matricaria chamomile (Chamomile) extract
225mg
equivalent chamomile flower dry
1.8g
Withania somnifera (Withania) extract

225mg
equivalent withania root dry
4.5g

Lavender oil
80mg
Other ingredients: ascorbyl palmitate, calcium hydrogen phosphate dihydrate, colloidal anhydrous silica, maltodextrin, microcrystalline cellulose.
Take 2 capsules one hour before bed.
If symptoms persist, talk to your health professional. Do not use during pregnancy or breastfeeding unless under the guidance of your medical herbalist.
Store below 30 degrees celcius in a cool, dry place. Use only if cap seal is unbroken.
Stress & Sleep PM Formula
Regular price
$32.52 AUD
excl GST
Sale price
$32.52 AUD
Regular price
Sleepy time bliss
This supplement is fantastic if you struggle to have a deep, restful sleep. If you are sensitive to strong smelling capsules, then you may find this problematic as they do have a strong smell (its not unpleasant, its just intense). However, I find it easy to take and super helpful for calming my nervous system.
The Stress & Sleep Formula are Amazing!
I have been taking the Stress & Sleep formula for the past month & wow my sleep has been the best its ever been. We are TTC is I feel they have helped me feel much more at ease which feels amazing. Thank you ☺️
Fantastic, great to hear Paige! We love this formula as well, it works especially well in combination with our calcium and magnesium powder :)
Great vegan option!
Love that this product is vegan friendly and contains passionflower, lavender oil, saffron & chamomile. 💚
Sleep & stress formula
Great to have an alternative to magnesium to take at night with saffron, passionflower, chamomile and withania instead. Plus lavender oil (very strong lavender smell!)
Nutrobest has helped!
My husband and I are TTC. I have been taking the preconception tablets for a couple of months.
A month ago I started these other nutrobest tablets and powders. (That are in the photo)
And this is what has happened so far...
My mood/stress/anxiety has improved. I have noticed it has increased my libido, falling asleep quicker and it has even helped me not have antihistamine tablets daily for my dustmite allergy.
Highly recommend these products.
That's fantastic and exactly how they're meant to be taken! I'm so happy you've had such a great result and .I wish you all the best for your TTC journey. x