Media
Career change: From air hostess to fertility naturopath and entrepreneur - published on Busy Continent
by Nikki Warren on May 02, 2022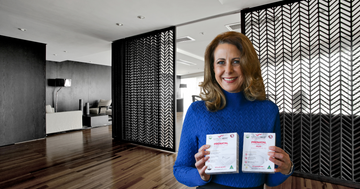 Nikki Warren is a fertility naturopath and mum of two children based on the Sunshine Coast.
She has assisted hundreds of couples as a fertility naturopath and with her premium range of pre-conception, prenatal and post-natal supplementation, NaturoBest, which are tailored to each stage of conception, pregnancy and the post-natal period.
Nikki Warren battled with polycystic ovarian syndrome. She was officially diagnosed at the age of 27, in the midst of her career as a busy air hostess.