Our
Vision
Creating A Healthier World, One Baby At A Time
Our vision is to provide comprehensive, all in one formula's that provide high levels of nutrients in one formulation for convenience and to provide value for money.  We place quality as our highest priority and ingredients are well-researched and very carefully chosen.  NaturoBest is manufactured in Australia in a GMP-certified facility with carefully chosen high quality ingredients.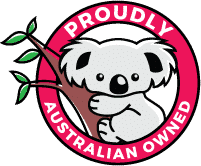 They were designed by an experienced fertility naturopath and out of her desire to be able to provide good quality prenatal supplements that she is proud to call her own, NaturoBest was born.
You can order online or find a stockist near you on our Stockists page.
ENVIRONMENTAL RESPONSIBILITY
We focus on being environmentally friendly and have setup the following initiatives to reduce our impact on the environment:
> We use a 100% carbon neutral delivery process
> Our new warehouse uses solar powered air conditioning